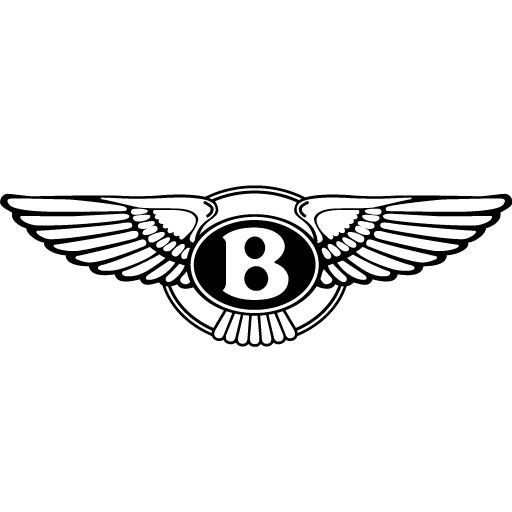 Bentley Motors Ltd was founded in 1919 and delivered its first cars in 1921. The first cars produced featured a 4 cylinder engine with a revolutionary aluminum piston design and were raced in hill climb events at Brooklands as well as other motorsport events. During these events the cars were revered for their durability thus ensuring a large part of their success.
Classically, if a Rolls-Royce was meant to be driven in, then a Bentley is meant to be driven. Looking at some of Bentley's luxurious sedans one may think that the back seat still is the place to be, but take a glance at one of their GTC V8 soft-tops and you will realize why sometimes it really is best to take control. This being said, Bentley, as much as its other British competitors, has the ability to make cars feel special through the very materials used to build it. Each strand of leather and each sheet of veneer are meticulously crafted and fitted to the interior, a labor of love that is reflected in the final product.
Modern Bentleys are not, as some would have you believe, fast armchairs but rather automotive jewels to be enjoyed from both the driver's and passenger's seat. A true celebration of what sets apart handcrafted automobile from their mass-produced counterparts. Even though your eye's attention will most likely be on the road rather than the fine woodwork, Bentley has made sure not to comprise anything on the build quality while offering up a much more dynamic and enjoyable package.
For instance the Bentley Mulsanne, their flagship sedan, has its targets set closer to the luxury side of the market where performance is not the key deciding factor but rather a bonus to the world of luxury that awaits the passenger. Fear not though, the 6 3/4 L V8 engine provides the power needed to get this heavy duty luxury sedan anywhere it needs to go. Conversely, the Bentley GTC V8 is more focused on the driver oriented part of the market where performance does matter and can often define the success of the model. A smaller, lighter engine means more agility and better fuel economy, if it matters to you, while the interior remains just a sumptuous and just as leather-laiden as in any other model.
Bentley cars have undeniable presence and the history or pedigree to match it. When at the wheel of a Bentley, feelings of anxiety and stress dissipate quite swiftly, letting you enjoy the ride as much as possible. Not many cars are able to replicate these sensations, but Bentley seems to uphold the tradition even showing what I can do in the SUV market too.
Quick Tips:
How fast is the convertible top on the GTC V8? While using only the highest-quality roof fabrics, the convertible top may take up to 25 seconds to fully retract. Once down though, the sound of the thundering V8 is audible in full surround.
Can four people sit in the GTC V8? Yes, four people can comfortably sit in the GTC V8 although, especially if the roof is in its retraced position, there isn't room for much luggage anymore. With the roof up though, four people, two large suitcases as well as carry-ons can fit inside.
Bentley cars available for rent