NEW !!!
LAMBORGHINI HURACAN TECNICA
640 HP – 325 KM/H – 0-100KM/H IN 3,2 SEC
Available to rent with Elite!
ELITE IN DUBAI!
RENT EXCEPTIONAL CARS IN DUBAI .
Choose from a selection of exciting supercars and sports cars as well as luxurious SUVs and Sedans!
NEW !!!
MERCEDES AMG SL 63
577 horsepower from the amazing biturbo 4.0L V8
Available to rent with Elite!

Collection of exceptional cars.
Choose from prestigious brands such as Mercedes-Benz, Porsche, BMW, Ferrari, Aston Martin, Bentley, Rolls Royce, and Tesla to name a few. All our vehicles are specified with as many options as possible.
You get the exact car model you booked.
Our Car Rental service guarantees your vehicle at reservation, making sure you get exactly the model & color you chose.
We deliver and collect cars anywhere in Europe.
To make things simple, we also provide custom delivery & collection around Central Europe. Just let us know where you would like to pick-up or drop-off the vehicle and we will take care of the rest!
Elite Chauffeured Services
Experienced professional drivers.
Elite's stringent policies for limousine services ensures seasoned and licensed drivers. Each one of Elite's drivers undertakes a course in service standards administered internally.
Latest limousines.
Our fleet of private vehicles includes the latest executive & luxury sedans such as the Mercedes-Benz E-Class, Mercedes-Benz S-Class L and BMW 7 Series L. The Mercedes-Benz V-Class is also available, with our van category, for when space and capacity is a priority.
Safety & sanitary measures.
Elite is an established limousine service provider for over 30 years with the required accreditations and licenses. We also adhere to strict sanitary measures to ensure maximum cleanliness and hygiene with each service.
A fleet of supercars for you and your friends.
Imagine a fleet of supercars each more beautiful than the next: they are yours for the entire trip! Our selection of dream cars includesbrands such as Porsche, Ferrari, Lamborghini, Mercedes-AMG, Aston Martin, and many more!
Incredible Itineraries and breathtaking scenery
.With carefully planned itineraries starting in Switzerland, the South of France, Italy, Germany and Czech Republic, our tours offer a variety of breathtaking sceneries that are only accessible by road.
Amazing hotels and restaurants.
An entire day of driving can be an intense experience. For this reason, we make sure to punctuate our itineraries with beautiful hotels and great restaurants for a bit of rest & repair!
BOOK NOW & SAVE
10% OFF
your return transfer
when you book!
WEEKEND ESCAPE
Discover the best roads
in Europe with an
Elite Driving Experience!
WE DELIVER CARS ANYWHERE IN EUROPE!
If you need a particular destination
please contact our International departement:
+41 22 909 87 87
booking@eliterent.com
Réactives et dynamiques, les équipes d'Elite sont particulièrement efficaces pour dénicher LE véhicule que recherchent nos clients. Un service professionnel qui nous donne entière satisfaction.
Great service. Rented a Ferrari for my wife's birthday and could not have been better. What an experience. Can't wait to do it again. Thanks again.
Service de qualité, chauffeurs agréables et courtois. Que ce soit pour une course longue on en ville, toujours au top. Le plus surprenant est l'homogénéité du service.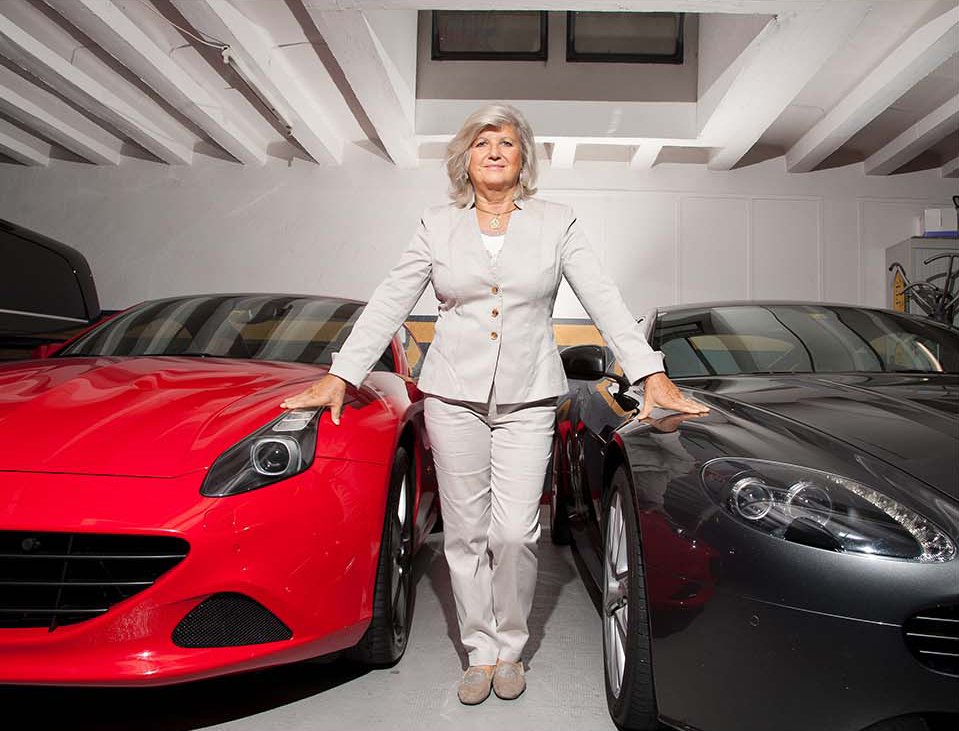 "I Created Elite Rent-a-Car in Geneva in 1987 with a clear aim – to fill the gap in the car rental industry by making luxury cars available for hire to exceptional clients…"