Welcome to Elite Chauffeur Services in France
Chauffeured Services in France
With Elite Chauffeured Services in France you can hire a limousine and driver. Choose between an hourly service, airport transfer, door-to-door transfer, or roadshow. Our fleet includes the new Mercedes S-Class, V-Class, and BMW 7-Series. Our private car and driver service is also available for transfers to Paris, Lyon, Cannes, Monaco, Nice, Reims, and many others.
About France
Officially called the French Republic, France is country with a rich history and an culture. This becomes clear when one discovers that over 80 million visitors make their way to France each year. The highly visited country is home to some of the finest customs, cuisines and beverages known to the world. From the north, in Deauville, to the south, in Saint Tropez, most French regions are vacation hotspot. This may be because the country lends itself to both summer and winter activities. This allows tourism in France to cater to both main leisure travel seasons.
One can experience many different landscapes. Paris, the center of the touristic activity, sees its hotels filled every year by guests from across the world. It caters to a busier and more active type of vacation within the city. The South of France, also known as the Côte d'Azur, offers a more laid-back mood. Here, luxury and service are still available but in a dreamy sea-side setting. While these two regions see the bulk of visitors, France is filled with destinations that offers views, interesting places to see, great hotels to stay in and everything to cater to every need. Elite has been operating in France since the 90's. Our agency in Paris proposes both luxury car rentals and limousine services.
Call Elite today and hire a private car and driver. Our French team will be happy to assist you!
Elite Chauffeured Services

Agencies in France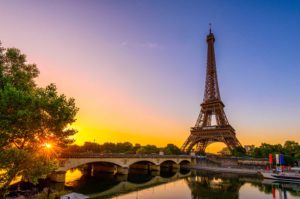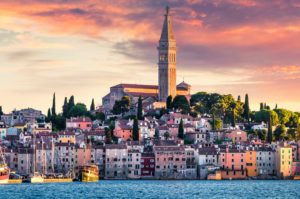 Cannes is a seaside city in the south of france with an international community and events keeping the streets alive throughout the year. When visiting Cannes you are sure to find something interesting going on. Whether it be one of the
Visit
Cities where Elite Chauffeured Services is Available in France

Do you need our service in another destination in France?
No problems just fill the form and we will get back to you in no time.
Elite Chauffeured Services in France
Variety of limousines services
Elite Chauffeured Services in France and Monaco proposes a variety of limousine services: from downtown-airport transfer, to as directed services, including Airport VIP services to multi-day roadshows.
Limousine Fleet in France
Selection of luxury vehicles in France and Monaco
Experience maximum comfort with our french and monaco Fleet luxury limousines. From Limousines, to vans and even SUVs, we have a number of different vehicle categories to choose from.
Events & Conferences in France
Are you attending one of the next events in France or Monaco ? Do you need a transfer from the airport to the event?
Elite Chauffeured Services specializes in organizing and managing transport solution for events, conferences, and meetings of all sizes. Advantages when booking your event with Elite:
– Standards applied uniformly by all drivers
– Dedicated pricing
– Better cost control (no dynamic pricing or hidden fees)
– Greater flexibility during event
Contact Elite
Elite Chauffeured Services

in France
You did not find the the city that you need. No problem, elite rent is also an international partner agency network. Make a request using our form.