Rent a Luxury Car in Italy
Rent a luxury Car in Italy with Elite Rent-a-Car and discover one of the most popular European destinations. Choose form a selection of luxury brands such as Mercedes, BMW, Range Rover, Porsche, Ferrari, Lamborghini, Mini, Tesla, and many more… Hire a luxury rental car the Elite Rent-a-Car agencies in Milan and Rome. Opt for our custom delivery option and have your rental delivered in Venice, Forte dei Marmi, San Remo, or anywhere in Italy.
About Italy
It is an ideal vacation location for people who want the ideal sun & sea vacation. Thanks to expansive Mediterranean and Adriatic coastlines spanning either side of the country. The coast is not the only Italian feature to attract visitors from around the world. Indeed, many in-land cities offer insight into traditional Italian culture. Among these amazing cities which are to visit, we would recommend destinations such as Venice, Milan or Rome. They will give you a true sense of the Italian "Dolce Vita".
Italy is a country with a rich history and this can be seen through various elements. You will find many Roman vestiges and monuments from the Middle Ages in the villages that dot the Italian countryside. Traditional Italian cuisine is another reason why people floc to this European destination. From north to south, you can experience a variety of dishes and flavors. Italy is also known for its aesthetic penchant, as some of the most renowned high fashion brands call it home. Italian culture can also be experienced through through arts: Michelangelo's sculptures, Zucherro's music, literature and Operas to boot.
Don't forget Italy is also the land of supercars. Some of the most iconic manufacturers include Ferrari, Lamborghini and Maserati. Italy is the birthplace of the most exquisite and beautiful performance cars. With Elite, you can rent one of many Italian supercars to complete your ultimate Italian getaway!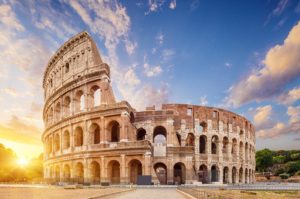 Rent a Luxury Car in Rome. Rent a luxury car in Rome. With one of our two italians office in the capital of Italy. Elite Rent-a-Car in Rome offers various type of vehicles for rent. Such as supercars, SUV, luxury sedans,
Visit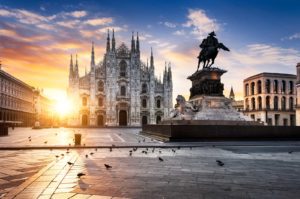 Rent a Luxury Car in Milan Rent a Luxury Car in Milan with Elite Rent-a-Car. Choose from a selection of sportscars, supercars, luxury sedans and SUVs, convertibles, and minivans. Choose from brands such as Porsche, Mercedes-Benz, BMW, Ferrari, Audi, Lamborghini, Mini,
Visit
Do you need our service in another destination in Italy?
No problems just fill the form and we will get back to you in no time.
Contact Elite
Car Rental Service

in Italy
You did not find the the city that you need. No problem, elite rent is also an international partner agency network. Make a request using our form.