Officially called the French Republic, France is country with a rich history and an influential culture. This is made evident when one discovers that over 80 million visitors make their way to France each year. The highly visited country is home to some of the finest customs, cuisines and beverage known to the world. From the north of the country in Deauville to the very south in Saint Tropez, almost every French region is an automatic vacation hotspot. This may partially be due to the fact that the French territory offers the possibility of both summer and winter activities, thus encompassing both of the main leisure travel season. One can experience a multitude of differing landscapes. Paris, likely the center of much of the touristic activity, sees its hotels filled every year by guests from across the world and caters to a busier style of vacationing within the city. The South of France, otherwise known as the Côte d'Azur, offers a more laid back atmosphere where luxury and service are still available but in a dreamy Mediterranean setting. While these two destinations see the bulk of visitors, France is filled with destinations that offers views, interesting places to see, beautiful hotels to stay in and everything to cater to every need. Elite has been operating in France since 1993 starting with an office in Cannes and now includes agencies in Paris, Cannes, Nice and Annecy. Monaco is one the smallest territories in the world, a principality of only two square kilometers on the Mediterranean coast. Independent since 1297, Monaco is the location of choice for many of the world's wealthiest individuals. With 5-star standard hotels and high-end casinos, Monaco lends itself very well to accommodating high net worth individuals and superstars alike. While the area is rather small, it is pack with places to visits and things to do. For instance, take a walk around the world-famous Monaco F1 track which winds through the streets of the city then take a stroll down to the water side where a myriad of sea-side activities await. Monaco is upscale destination for those of distinguished taste who still want to have fun! In 2003, Elite Rent-a-Car entered the Monaco market to rent out exceptional cars to exceptional clients, soon followed by chauffeured services too. This marriage between the place of ultimate luxury and the ultimate transport on wheels meant great success was around the corner and still today, Elite remains the number one premium car rental and chauffeured services.
Luxury Rent a Car in France & Monaco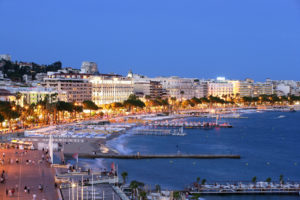 Cannes is a seaside city in the south of france with an international community and events keeping the streets alive throughout the year. When visiting Cannes you are sure to find something interesting going on. Whether it be one of the
Visit
Do you need our service in another destination in France?
No problems just fill the form and we will get back to you in no time.
Luxury Cars available in France & Monaco
Contact Elite
Car Rental Service

in France & Monaco
You did not find the the city that you need. No problem, elite rent is also an international partner agency network. Make a request using our form.