Rent a Luxury Car in Germany
Rent a Luxury Car in Germany with Elite Rent-a-Car. Choose form a selection of luxury brands such as Mercedes, BMW, Range Rover, Porsche, Ferrari, Lamborghini, Mini, Tesla, and many more… Hire a luxury rental car the Elite Rent-a-Car agency in Munich. Opt for our custom delivery option and have your rental delivered in Frankfurt, Stuttgart, Ingolstad, or anywhere in Germany.
About Germany
The Federal Republic of Germany is the largest economy within the European Union and most populous country with an estimated population of over 80 million people. Germany has a variety of landscapes ranging from vast forests to expansive mountain ranges and to bustling port cities like Hamburg. In Munich you will get to experience the annual 'Oktoberfest' festival where beer flows like rivers in large drinking halls scattered throughout the city.
Only a few hours away is also the famous Black Forest, an expansive woodland covering much of southern Germany that leads up to Stuttgart, another one of Germany's main cities. In Berlin you will enjoy visiting the various monuments and parks that reflect Germany's long and perhaps controversial history. Interconnecting all of Germany's cities is the world-famous Autobahn. This network of highways holds the only unrestricted roads in the world, there are no official speed limits. Needless to say, many petrol-heads make their way to Germany's highways just sample a breath of automotive freedom and push their own vehicle to its limits. With Elite Germany rent a host of fabulous performance cars including Lamborghini's, Ferrari's and a massive range of exclusive vehicles for your driving pleasure.
Call Elite today for your luxury car rental in Germany!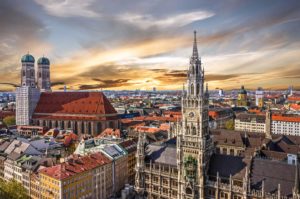 Rent a Luxury Car in Munich Rent a luxury car in Munich with Elite Rent-a-Car. Choose from a selection of exceptional cars, supercars, luxury sedans, Luxury SUVs or 4×4, sportscars, convertibles, as well as luxury minivans. Our fleet includes prestigious brands such
Visit
Do you need our service in another destination in Germany?
No problems just fill the form and we will get back to you in no time.
Cars available in Germany
Do you need our service in
another destination

in Germany?
You did not find the the city that you need. No problem, elite rent is also an international partner agency network. Make a request using our form.